WHEELCHAIR ACCESSIBLE TAXI SERVICE IN THE PROVINCE OF MURCIA AND ALICANTE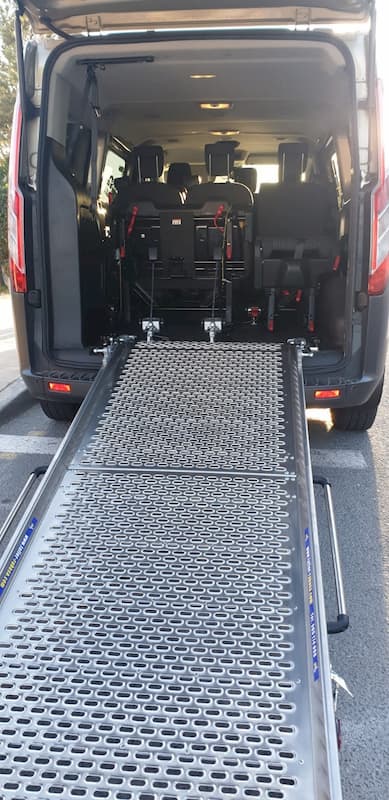 Finding a taxi in some towns in Murcia or Alicante is already challenging enough without the added stress of trying to get a wheelchair-accessible taxi. Waiting for hours sometimes just to receive a vehicle that doesn't adequately accommodate your crutches or wheelchair is never a pleasant experience. At TWH Quality Services, we understand what it's like to need this service to get around and live inland in the province of Murcia or in some town in Alicante; it can be exhausting, especially when you arrive late for your doctor's appointments, simply because the Taxi comes from another town or you have to adapt to them. With our wheelchair-accessible Taxi services in Murcia, you won't have to worry about being late, being treated with a lack of respect and care, we will always try with our team of professionals to adapt to your needs.
Your wheelchair-accessible taxi at your service whenever you need it
When you need special wheelchair transportation that is fast and safe in any town or city in the Murcia region, call TWH Quality Services for our wheelchair-accessible taxi service at 968 909 808.
At TWH, we provide transportation for people in wheelchairs, transportation for the disabled, or transportation for the elderly and people with reduced mobility in Murcia and the province. Even if you only need a little more help than what regular Murcia taxis offer, TWH has trained drivers of our taxis and chauffeured vehicles to assist you and your company in getting to where you need to go.