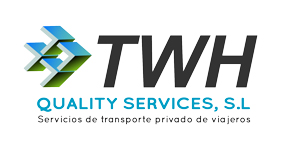 TWH's fleet of chauffeured vehicles is composed of cars equipped to provide safety and comfort during your transfer. Our services include drivers for business meetings, airport transfers, cars for weddings, transportation for shopping, sightseeing, or special events. We also offer personalized bookings to ensure all your needs are met, such as a dedicated VIP service for clients from the port of Cartagena or the port of Alicante, for clients who need a premium mobility service in the Murcia and Alicante area.
HERE ARE SOME OF OUR SERVICES:

Airport Transfers: At TWH, we provide airport transfers to Alicante, Valencia, or Murcia. Moreover, TWH doesn't just take you from the airport to a hotel or home but also to nearby cities and ports. We assure you that we are an economical service compared to the quality, comfort, and safety you receive when traveling with TWH's transfers and transportation services. 

Car rental with driver for events and congresses in Murcia: You can rent from our range of chauffeured vehicles for your event or congress transfers organized in the province of Murcia or Alicante. We have high-end taxis, wedding cars, Mercedes taxis, VIP VTC, and luxury taxis for your meetings and fairs.

Business trips and conventions:We provide ground transportation for business trips at major airports and cities, and of course, in the city and airport of Murcia. You can rely on TWH Quality Services for the transfers of your business team or conference attendees. Whether your guests travel alone or in groups, we have chauffeured vehicles and the experience to ensure a professional and hassle-free travel experience.

Hourly private chauffeur in Murcia: Are you someone who travels to multiple meetings around the city? Have a tour or group trip? Need a VIP transfer in Murcia? Having a personal chauffeur by the hour makes going to an unfamiliar city or organizing a sightseeing trip simple, easy, and comfortable. Ask us what you need to know about our hourly car services. We offer our private chauffeur service in Murcia and Alicante

Point-to-point, door-to-door service:: We also offer point-to-point chauffeured car service in Murcia or Alicante for corporate or personal trips. One of our professional drivers will take you from door to door, no matter how many stops you have to make. Your private chauffeur for whatever you need, the hours or kilometers you require.

Groups: At TWH Quality Services, we can accommodate large groups of people in our private vehicles, along with all their luggage, to make your trip hassle-free! We have vehicles for up to 8 people with padded seats and enough space for you to arrive at your destination relaxed and ready to start your vacation

Guided Tours (with languages) / Gastronomic Tour: Sightseeing tours are actually hourly arrangements, but the difference is that in this case, they are accompanied by a guide who will show and explain the most characteristic places and areas. All in the required language. This type of tour is characterized by presenting the passenger with the best places to discover and enjoy the typical delicacies of the area.

Wedding Cars in Murcia: We make all our vehicles available to individuals and professionals in the sector. For the bride and groom, where we pick them up at their home and then transfer them to the church or celebration venue. Includes floral arrangement, photo session, and transfer of the newlyweds. We also offer transfer services for family and guests.

24 Hrs Roadside Assistance: We have agreements with the main national insurers to provide roadside assistance or purchase medications 24 hours a day, 365 days a year. If you find yourself in a bind, don't hesitate to rely on our roadside assistance services to pick you up if you're stranded far from the province of Murcia.

Sports Events and Concerts: We offer a shuttle service, where the vehicle will be available to the organization to be making transfers from hotels to the event venue