Your private chauffeur in Murcia, Cartagena, and Airports
TWH Quality Services offers you the best chauffeur-driven vehicle service with high quality and a fair price. Our main working areas are:"
Murcia city and airport
Murcia-San Javier Airport
International Airport of the Region of Murcia
Cartagena
Lorca
Alhama
Caravaca
Car Rental with Driver in Murcia, Cartagena, International Airport of the Region of Murcia (Corvera).

  
The advantages of booking a chauffeur-driven car service with TWH in Murcia are significant, some of them include:
1. Discretion: Chauffeur-driven cars are discreet, typically black in color, and do not bear any taxi markings or advertising. It is a private and discreet service reserved in advance
2. Private Driver with Total Availability Without Wait: When you arrive at an airport, like Corvera or San Javier, for example, without a prior reservation, you may have to queue for an available taxi. During peak hours, the waiting time can exceed 40 minutes. If you book your chauffeur-driven car in advance, you ensure complete availability without waiting as your private driver always awaits you at the airport arrivals with a welcome service, a sign bearing your name or company, and assistance to accompany you to your car. All this without any extra costs.
3. Fixed Prices: You will know the final price of your transfer before getting into the vehicle, and there won't be any unpleasant surprises or hidden extra costs. Fixed prices for your chauffeur-driven car reservations in Murcia, Cartagena, San Javier Airport, and Corvera.
Our range of vehicles for your private chauffeur-driven transfer services
We offer a comprehensive range of vehicles for your private chauffeur-driven transfers, ranging from standard (Skoda Super B Sedan), minivan (Mercedes Viano and Ford Custom for up to 8 passengers), to premium and VIP vehicles (Mercedes E-Class) for your most exclusive transfers.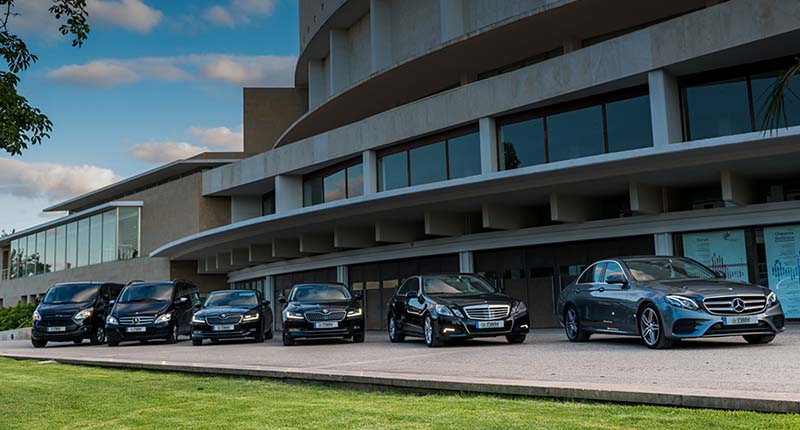 Your chauffeur-driven vehicle in Murcia, Cartagena, Corvera Airport, and San Javier, available for hourly, daily, or event-based arrangements.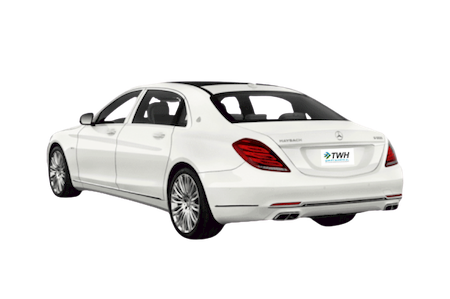 You can book your private car with a driver in Murcia for daily, hourly, or long-term event arrangements. Our drivers are highly skilled professionals and very discreet. We are punctual, professional, and offer the best private chauffeur service in Murcia, Cartagena, Corvera Airport, and San Javier. Chauffeur-driven car arrangements where the customer rents the vehicle with a driver at their disposal for 4/6/8 hours or as needed.
If you decide to rent a chauffeur-driven car with us, you can do so by calling 968 909 808, emailing us at info@twhqualityservices.com, or you can also request a quote by filling out our online rate calculator located just a bit below. We'll respond to you almost immediately.
Premium and VIP chauffeur-driven cars and taxis in luxury Mercedes vehicles in Murcia, Cartagena, and San Javier – Corvera Airport
TWH Quality Services offers you in Murcia, Cartagena, Murcia San Javier Airport, and Corvera luxury VIP taxi and private chauffeur services in high-end Mercedes vehicles, as well as luxury chauffeur-driven car rental services, with the finest care and amenities.
We offer services ranging from wedding cars to executive vehicles for representation, production, and direction. We provide travel services throughout Spain and Europe.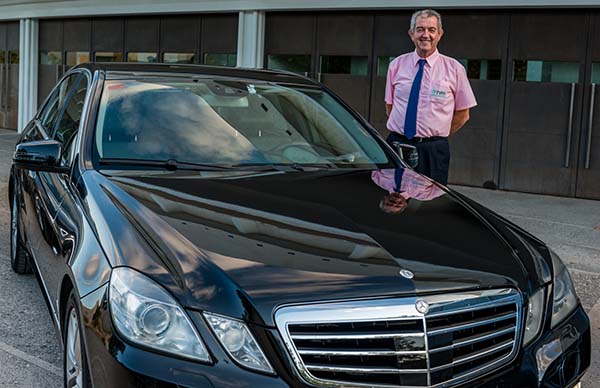 Private transportation services for companies and executives in Murcia, Cartagena, and San Javier Airport
We offer comprehensive management of your company's corporate private transfers and those of your executives. We provide door-to-door service with vehicles of different ranges, from standard to high-end or VIP. You can have your executive taxi in Murcia, Cartagena, San Javier Airport, and Corvera, with destinations to any point in Spain and Europe.
Advantages of our corporate and executive transfer services include:
Fixed and final rates.
All rates, reservations, expense tracking, and approval in one place. Suitable for companies of all sizes.
Corporate accounts and monthly billing, with a breakdown of services and transports provided.
Your private chauffeur service at a fair price.
Transfers and transportation from Murcia to Alicante Airport.
Our most popular private transfer service is the transfer from Murcia to Alicante Airport in a chauffeur-driven car at your disposal. The price for the service in a standard vehicle for up to 4 passengers is 65 euros. A new, spacious, and discreet vehicle with a driver just for you at a really good price. Book now!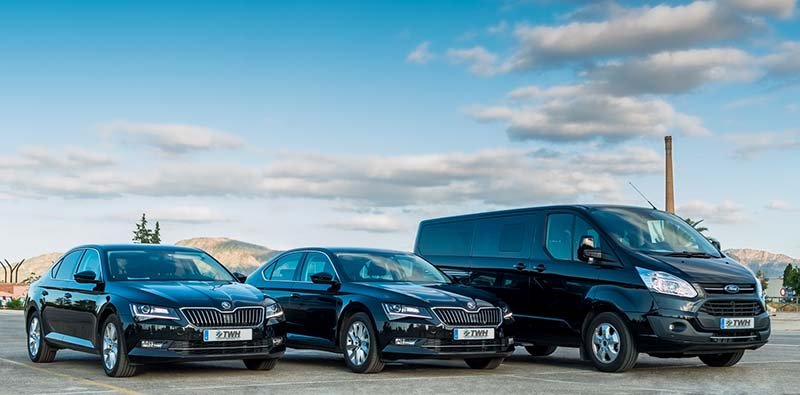 Private Transfer from Murcia to Albacete AVE Station at the Best Price
Another one of our top routes is the private transfer from Murcia city or San Javier Airport to Albacete Los Llanos AVE Station. We offer a truly attractive price. Book your chauffeur-driven car now for your transfer from Albacete to Murcia or from Murcia to Albacete and take advantage of the best rate in the market.
Request a quote now for our chauffeur-driven vehicle service in Murcia, Alicante, and Cartagena.